[ad_1]
Five people were taken to the hospital on Thursday after riding the 19-story El Toro roller coaster at the Six Flags Great Adventure amusement park in Jackson Township, New Jersey.
While their injuries were minor, the incident is likely to once again direct attention to theme park safety in the United States, especially as the ride was previously closed by a partial derailment in 2021.
The vast majority of visitors to the 27 Six Flag parks across North America leave with nothing more than happy memories and souvenirs—or at worst, some nausea.
As Jason Freeman, Six Flag's vice president of security, safety, health & environmental, told CNBC, "You're more likely to be injured on your way to a theme park in your car than you are at a theme park."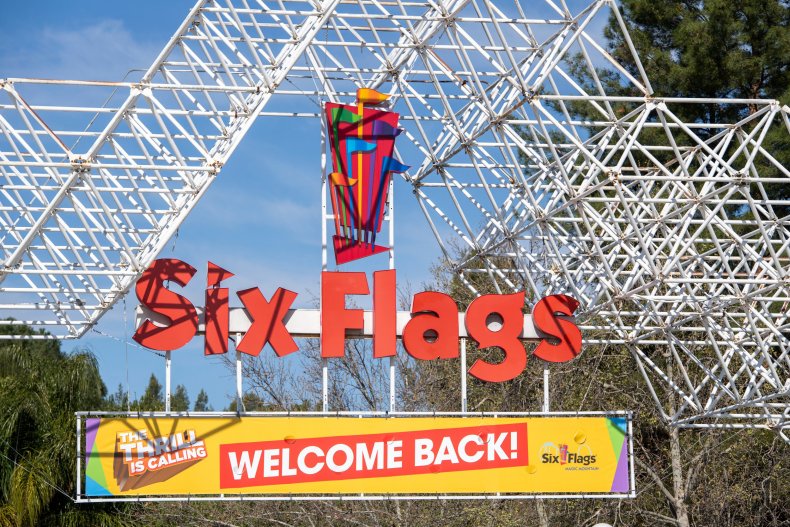 He added: "When you look at the 157 million rides that we deliver in a year, and when you look at us versus other industries, you'll see that we are a very safe industry."
However, over the years Six Flag amusement parks have recorded a number of serious incidents, some with tragic consequences.
The deadliest single incident in Six Flags history took place on May 11, 1984, at the Six Flags Great Adventure Park in New Jersey, the same site as Thursday's accident.
Eight teenagers were killed when a fire ripped through a haunted castle at the park that had no sprinklers or smoke alarms. After the tragedy, Dan P. Howell, president of Six Flags Corporation, said that no rules had been broken at the park.
"We believe we were in compliance with all the codes. We believe we took the necessary steps to protect the public. But the tragedy happened anyway," he said at a news conference.
Six Flags Great Adventure amusement park and Six Flags were both acquitted of manslaughter and aggravated manslaughter during a subsequent two-month trial, but later paid $2.5 million to the families of those killed.
A double amputee Iraq war veteran was killed at Six Flags Darien Lake in Corfu, New York on July 8, 2012, after falling from the 'Ride of Steel' rollercoaster. An investigation by the Department of Labor concluded the accident was the result of "operator error," rather than a technical error.
Christopher Thorpe, then Darien Lake General Manager, said in a statement at the time that the park was "devastated" by the accident, and had "enhanced training programs, increased audits of safety procedures and enforcement, and made disability ridership information more accessible" in response.
Six Flags Magic Mountain in Valencia, California has recorded multiple tragedies since opening in 1971.
In April 2004, Bantita Rackchamroon, a 21-year-old park employee, was struck and killed by the Scream roller coaster while operating a test run before the park opened in the morning. It is unclear why Rackchamroon was on the tracks.
An investigation by LA County Sheriff's department concluded it was a tragic accident, and the park released a statement saying: "The safety and security of our guests and employees is our number one priority."
In 1978, 20-year-old Carol Flores was killed after falling out of the Colossus rollercoaster at Magic Mountain. Following the accident, Colossus was closed for a year while improvements were made, including the replacement of all the old carriages.
In May, a bear had to be rescued by firefighters at Magic Mountain after it snuck onto the park's backlot and got stuck between two vehicles. The bear was sedated before being relocated by a team from California Fish and Game, a government agency.
And earlier this month, three people were injured during a shooting in the parking lot of Six Flags Great America in Gurnee, Illinois.
According to the Global Association for the Attractions Industry, the probability of suffering a serious injury while riding on a fixed-site attraction at a U.S. theme park is 1 in every 15.5 million rides taken.
The industry association said that more than 1.7 billion theme park rides take place across the 400 sites it monitors during a typical year.
Newsweek reached out to Six Flags for comment.
[ad_2]
Source link