[ad_1]
Ronald Filson, a Yale-trained architect whose career included three years in the Algerian desert, 12 years as dean of Tulane University's School of Architecture and a standoff with Donald Trump, died Sunday of a heart attack in White River Junction, Vermont, while attending a Yale reunion conference, said his wife, Lea Sinclair Filson. He was 75.
When Filson started at Tulane in 1980, he was 33 years old, one of the youngest deans in the country, said Errol Barron, a professor emeritus of architecture at Tulane: "He was a kid. He charmed the pants off everybody because he was full of energy and enthusiasm. … He pumped life into the school. He brought in all these young people. They energized the school."
He was happy running a school where the lights were on day and night as students worked on their projects.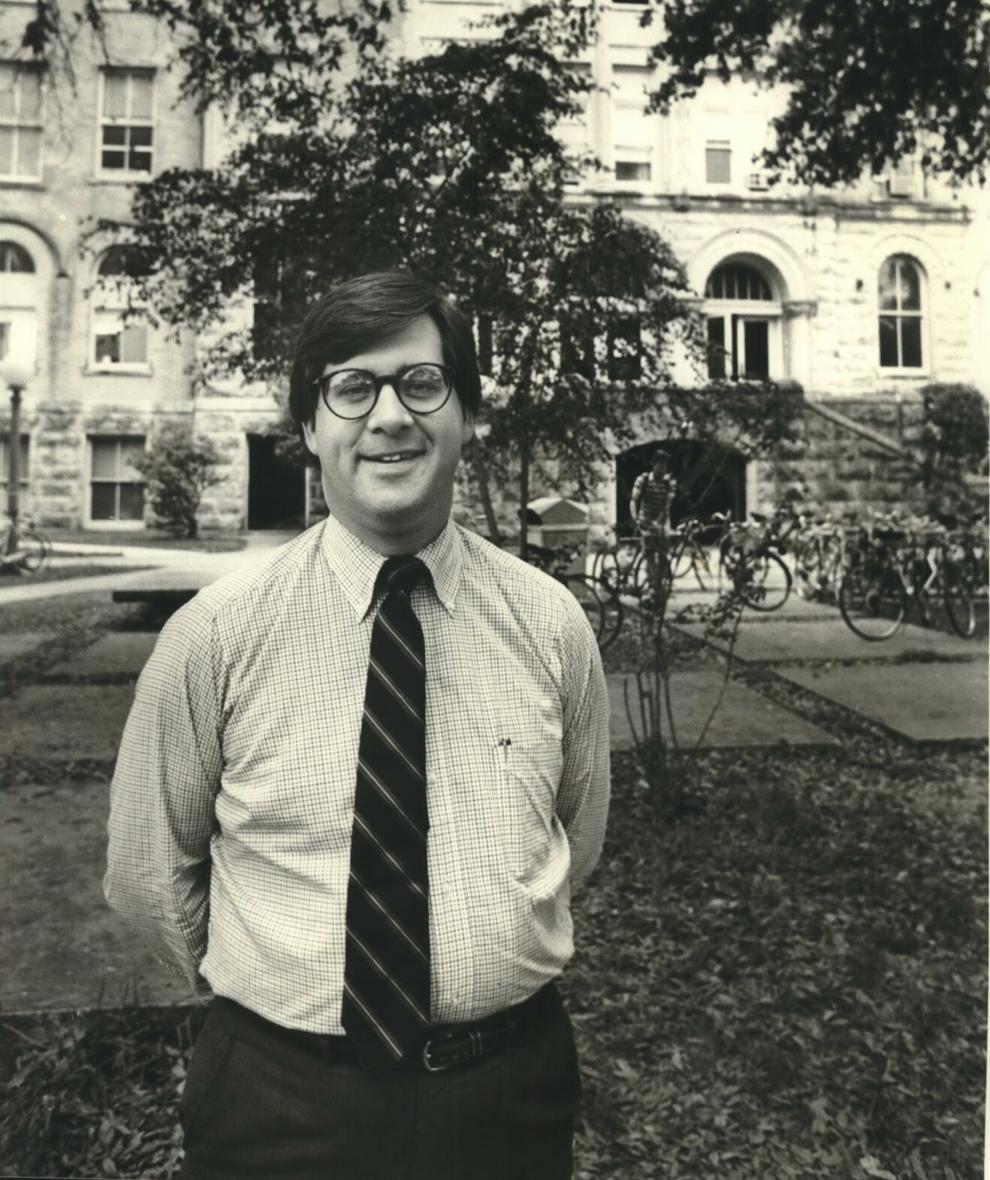 "The long hours and hard work breed a feeling of camaraderie among the architecture students, and they stick together," Filson said in the 1981 Jambalaya, Tulane's yearbook. "They feel like one big family — like most families, happy at times and unhappy at others. "
Filson said he hadn't expected an academic career, but it was something for which he had been preparing for years. When he was an undergraduate at Yale, he was a teaching assistant to Charles Moore, the architecture dean who known in New Orleans for creating Piazza d'Italia and the Wonderwall at the 1984 world's fair.
In 1974, he was recruited to teach at the University of California at Los Angeles, where he became assistant dean of the architecture school and directed the Urban Innovations Group.
Six years later, Tulane offered him the architecture deanship. "He ate the job up," said Barron, who chaired the search committee. "He put Tulane on the map."
Studied in Rome
Born in Chardon, Ohio, Filson said he knew when he was 6 that he wanted to be an architect. While an undergraduate at Yale, he and Dan Scully, a fellow student, won a Rome Prize to underwrite a year of study at the American Academy, a private arts and research institution in Rome.
After completing his degree at Yale, he was offered a job to restore the legendary Casbah of Algiers. But by the time he got to Africa, he said in an oral history on the 50th anniversary of Yale architecture's Class of 1970, the 17th century citadel wasn't ready for work yet. So he was sent to the M'Zab Valley, a 10th century village that is a UNESCO World Heritage Center, which he described as "an incredibly dusty little Sahara Desert town."
He wound up spending three years in Algeria, half of that time in the valley. The work, which, he said, consisted of restorations and "designing new stuff," was "a really wacky job."
The Trump connection
For the next two decades, Filson was an academic. After stepping down from the Tulane deanship, Filson set up an architectural practice. Among the people he encountered in the mid-1990s was a go-getting New York City real estate developer named Donald Trump, who was heavily involved with casinos and opulent hotels and apartment complexes.
The two men when Filson went to Gulfport, Mississippi, to discuss his proposal for a master plan for the Marine Life park there. Trump, who was there because of his interest in the Marine Life project and casinos on the Gulf Coast, told Filson, "I like the presentation. I have some other projects I'd like to talk to you about," according to Filson.
Trump invited him to fly that night on his private jet to Atlantic City, New Jersey, where Trump said he wanted to renovate the Steel Pier, an amusement park that had seen better days.
'We're stopping work'
"He was fishing for free proposals," said Filson, who knew of Trump's reputation for short-changing people who worked for him.
As for the Marine Life project, Filson said, "The longer we worked on it, the worse it got, probably because of Trump's involvement and trying to keep changing things."
At one presentation that included an architectural model, Trump ripped off both of Filson's models for entry pavilions. "I realized he was pulling out of the project,' Filson said.
By then, Filson had had enough.
"I made it clear that if we weren't paid within five days of the invoice, we're stopping work," he said. "He understood, and I got paid all the way through."
Filson was president of the Arts Council of New Orleans, a member of the Contemporary Arts Center board and the city Planning Commission.
Filson and Lea Sinclair, whom he married in 1999, shuttled for several years between New Orleans and Ohio, where he renovated the family farmhouse. Then they moved to Plymouth, Massachusetts, which was fitting for his wife was governor general of the General Society of Mayflower Descendants.
Survivors include his wife, Lea Sinclair Filson; a daughter, Lily Virginia Filson; and a grandchild. His first marriage, to Susan Virginia Saward, ended in divorce; she lives in New Orleans.
Funeral arrangements were incomplete Tuesday, but Lea Filson said a memorial service will be held in New Orleans.


[ad_2]
Source link