Ruston Kelly – The Weakness Tour at The Stone Pony
April 20 @ 6:00 pm

-

10:30 pm

$17
General Admission Only
RUSTON KELLY: THE WEAKNESS TOUR
Purr
Tickets: $17 in advance (plus applicable surcharges), $20 at the door
Before setting to work on his third album, Ruston Kelly moved out of his Nashville home and into an old Victorian bungalow in the small Tennessee town of Portland, then spent months on end in deliberate solitude. As he busied himself with remodeling his house and tearing through a stack of John Steinbeck novels, the South Carolina-born singer/songwriter began processing a number of life-altering changes he'd endured over the past year, including a very public divorce as well as major upheaval in his immediate family. "I felt a real need to understand myself a little better, and to rediscover the true foundation of who I am," says Kelly, who candidly detailed his struggle with drug addiction on his 2018 full-length debut Dying Star.
Pushing forward with the intensely self-aware truth-telling he's always brought to his music, Kelly soon immersed himself in the making of The Weakness: a blisteringly honest but profoundly hopeful album that ultimately reveals our vast potential to create strength and beauty from the most painful of experiences. "With every record I make, I learn so much about myself and who I am as a human and what type of man I want to be," says Kelly. "In a way it's a form of self-help, or like I'm building a fort against a lesser version of myself. Then the goal from there is to just keep on growing."
The follow-up to Shape & Destroy -— a 2020 release that earned acclaim from outlets like NPR, who also hailed Dying Star as "a brutal thing of beauty" —-The Weakness finds Kelly straying from the more self-contained approach of his previous output and working with producer/songwriter/multi-instrumentalist Nate Mercereau (Sharon Van Etten, Leon Bridges, Maggie Rogers). "The way I'd always worked in the past is that the song comes first, and the production helps to lift its meaning and intent," Kelly explains. "But this time there was a much greater focus on creating a sonic atmosphere that speaks just as loudly and feels just as emotional as the lyrics and voice."
Recorded at Mercereau's Studio Tujunga in Los Angeles, The Weakness came to life in a series of close-knit sessions with Kelly mainly handling acoustic and electric guitar and Mercereau playing over a dozen instruments (including Mellotron, flute, French horn, autoharp, fretless bass, violin, harmonium, mandolin, and more). "I knew from the beginning that I wanted a large sound for this record -— I remember telling Nate at one point that I wanted it to sound like a storm brewing in a big empty field," says Kelly, who names Daniel Lanois's work with Bob Dylan as a touchstone for The Weakness. A bold departure from the elegant simplicity of his first two albums, the result is a kaleidoscopic sonic backdrop beautifully suited to The Weakness' immense scope of feeling.
Lineup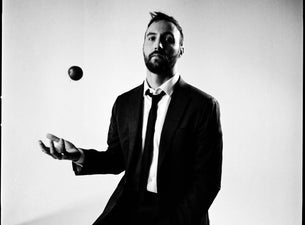 Ruston Kelly
Purr