Krogh's Restaurant & Brew Pub
Nestled in the charming town of Sparta, New Jersey, lies an extraordinary restaurant called Krogh's Restaurant & Brew Pub. Boasting a variety of delicious homebrews and pub grub, this stalwart brewpub is the perfect destination for those in search of a memorable dining experience. The unique old-world charm of the building adds a touch of character to the establishment, making it a must-visit spot for locals and visitors alike.
In addition to its outstanding menu offerings, what sets Krogh's apart from other restaurants in the area is its welcoming attitude towards furry friends. Dog owners can now enjoy a great meal in the company of their pooches without having to worry about leaving them behind. This dog-friendly restaurant features a warm and inviting ambiance, local craft beers, and an attentive staff, making it the ideal place to enjoy excellent cuisine with your loved ones and pets.
Whether you want to grab a quick bite or indulge in a night of food, drinks, and fun, Krogh's Restaurant & Brew Pub has everything you need. So, why not treat yourself and your furry companion to an unforgettable dining adventure at Krogh's?
Built in 1927, the building now known as Krogh's Restaurant & Brew Pub (#brewpubnj) was the first commercial building in White Deer Plaza. It originated as a Tea Room & Gift Shoppe, then it became known as The Seneca Shoppe, the Sagamore Restaurant and then the Sagamore Inn. At the end of Prohibition, it became known as the Carl Malmquist Restaurant until it was purchased by Frede Krogh in 1937 when it became known as Krogh's Restaurant & Tap Room.
Years later Bob Fuchs purchased Krogh's in 1981 and established the brewery adjacent to the Krogh Bar in 1998. Over the years the Fuchs family has enlarged Krogh's capacity with an additional dining room called The Gallery. This space has louvered windows and doors for a full open-air experience in season and weather permitting. The louvered doors open up to an outdoor patio, which is available on a first-come, first-served basis, and it is pet-friendly to obedient four-legged family members! The addition of The Gallery also led to a rooftop bar, better known as the Krogh's Nest, and this is the first of its kind in Sussex County! Offering an elevated drink menu for patrons 21 and older, there are stunning views of Lake Mohawk and White Deer Plaza to be enjoyed while sipping a beverage.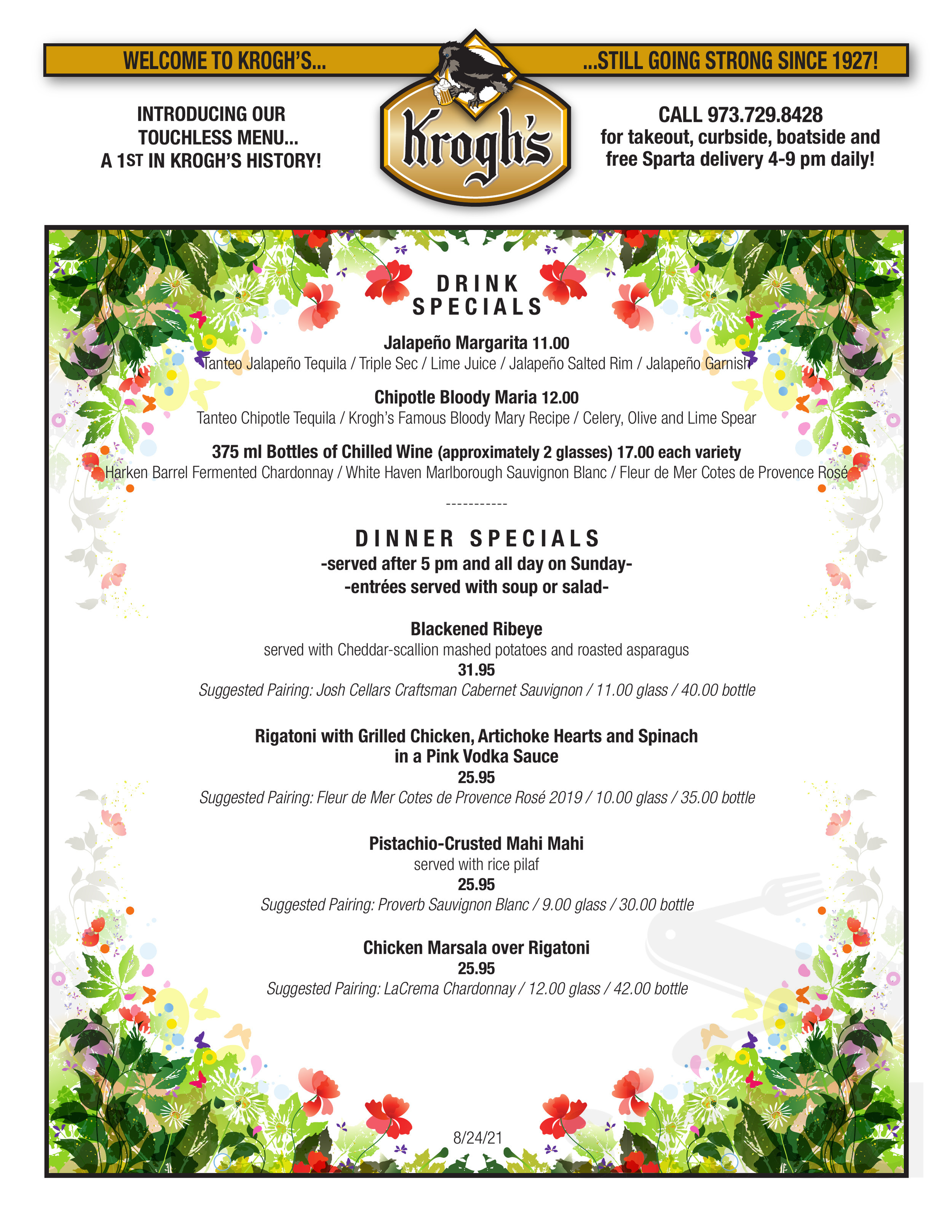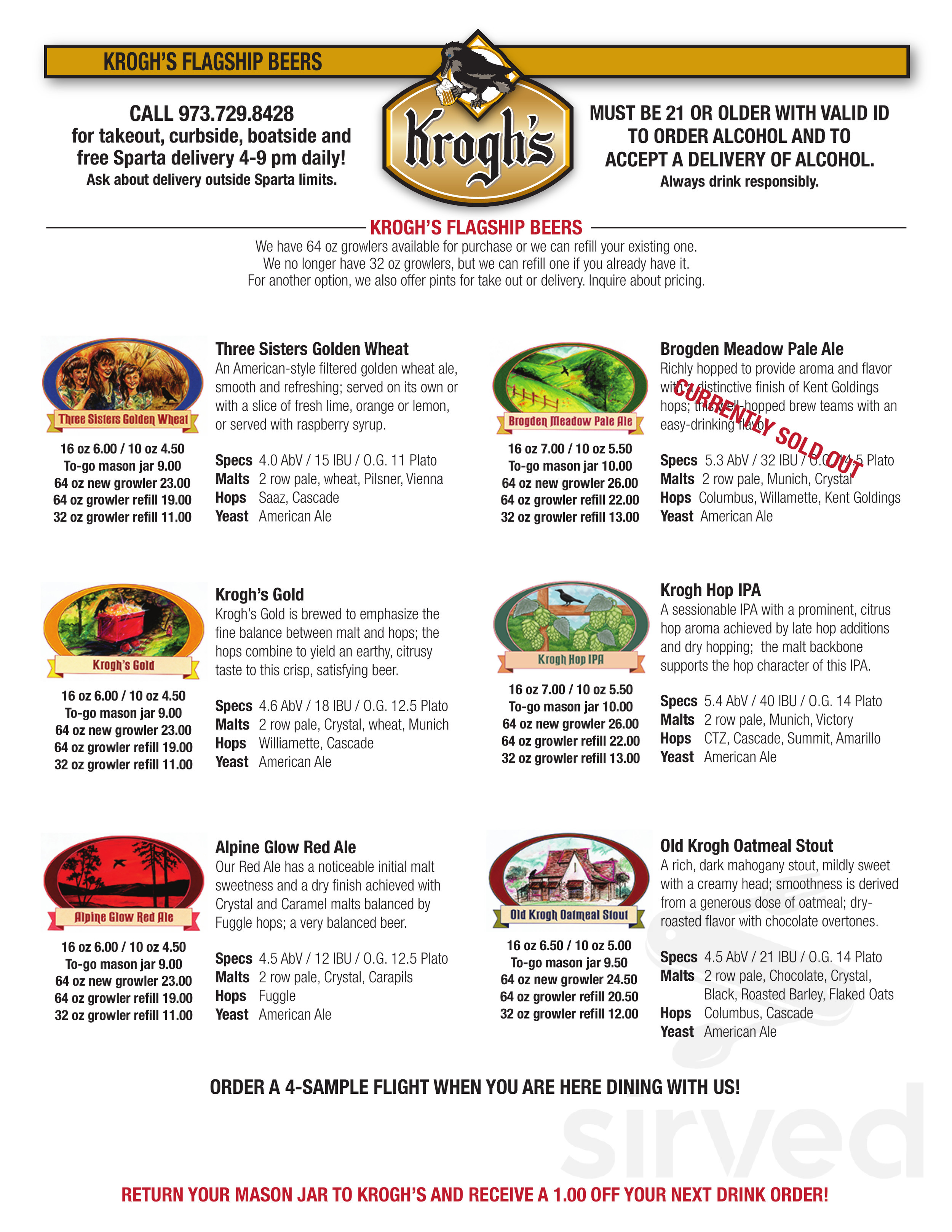 Hours of operation
Open Monday-Sunday 11:30 am - 9:00 pm
​
Contact Information
Krogh's Restaurant & Brew Pub, 23, White Deer Plaza, Sparta Township, Sussex County, New Jersey, 07871, United States