Monterey Prime American Grill
At Monterey Prime American Grill, we believe that great food starts with great ingredients. That's why we source only the freshest local produce and the highest quality meats to create our delicious dishes. Whether you're in the mood for a juicy steak, a mouthwatering burger, or a fresh seafood dish, our menu has something for everyone.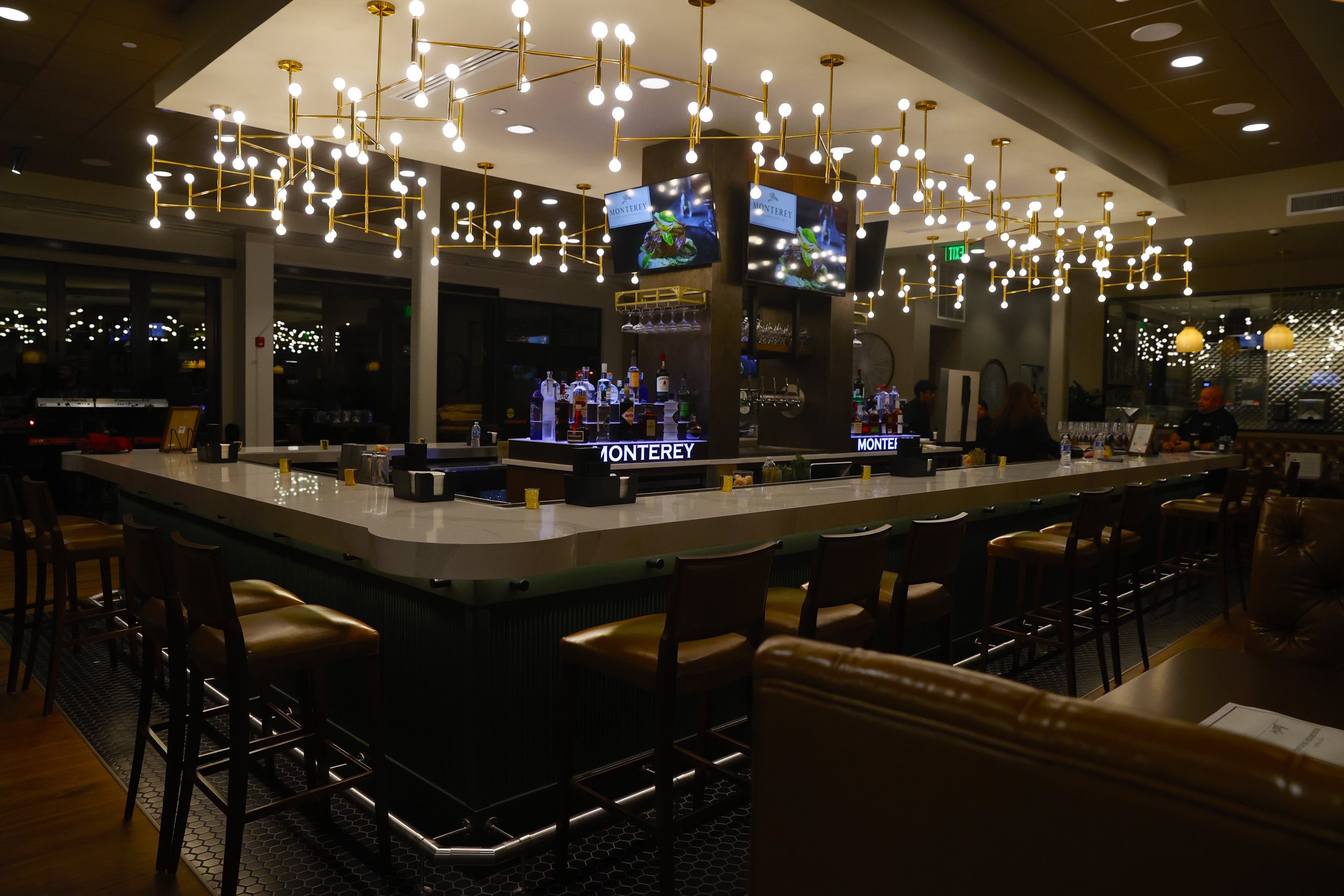 Our talented chefs are dedicated to creating culinary masterpieces that will leave you wanting more. From our perfectly cooked steaks to our flavorful salads and delectable desserts, every dish is prepared with care and attention to detail. We also offer a selection of vegetarian and gluten-free options, ensuring that everyone can find something to enjoy.
In addition to our exceptional food, we also take pride in our extensive selection of wines, craft beers, and handcrafted cocktails. Our knowledgeable staff is always available to help you find the perfect pairing for your meal, whether it's a bold red wine or a refreshing cocktail.
Whether you're joining us for a romantic dinner, a business lunch, or a casual night out with friends, Monterey Prime American Grill is the perfect destination. We invite you to experience our delicious food, warm hospitality, and inviting ambiance. Come and discover why we are Monterey's premier American grill.
Monday: CLOSED
Tuesday-Thursday: 4pm-10pm
Friday & Saturday: 4pm-11pm
Sunday: 4pm-9pm
Contact Information
Aloft Mount Laurel, 558, Fellowship Road, East Gate Corporate Park, Fellowship, Mount Laurel Township, Burlington County, New Jersey, 08054, United States