Villa Milagro Vineyards
Score: 6.9
Villa Milagro Vineyards truly is a gem of a winery, situated in the stunningly beautiful Finesville section of Pohatcong Township, nestled snugly within the breathtaking surrounds of Warren County, New Jersey. Since its inception in 2007, Villa Milagro has quickly skyrocketed in popularity, quickly becoming a favored choice amongst locals and visitors alike. This is no doubt due to the vineyard's absolute dedication to producing premium quality wines, which has been occurring since the initial planting of vines back in 2003.
Apart from the quality of the wines themselves, Villa Milagro is further set apart by the sheer size of the vineyard and the amount of grapes under cultivation, a whopping 11 acres of grapes are tended with the use of sustainable and eco-friendly methods. These grapes go on to form the basis of up to 1,500 cases of delicious, perfectly crafted wine every single year.
But it's not just the vineyard's offerings that make it so popular. Visitors to Villa Milagro are in for a treat, as they get to bask in the full-bodied flavors of their wines in a distinctly serene and picturesque environment. This means that whether you are a seasoned wine enthusiast or simply looking for the perfect day trip destination to unwind in, Villa Milagro Vineyards is the absolute place to go.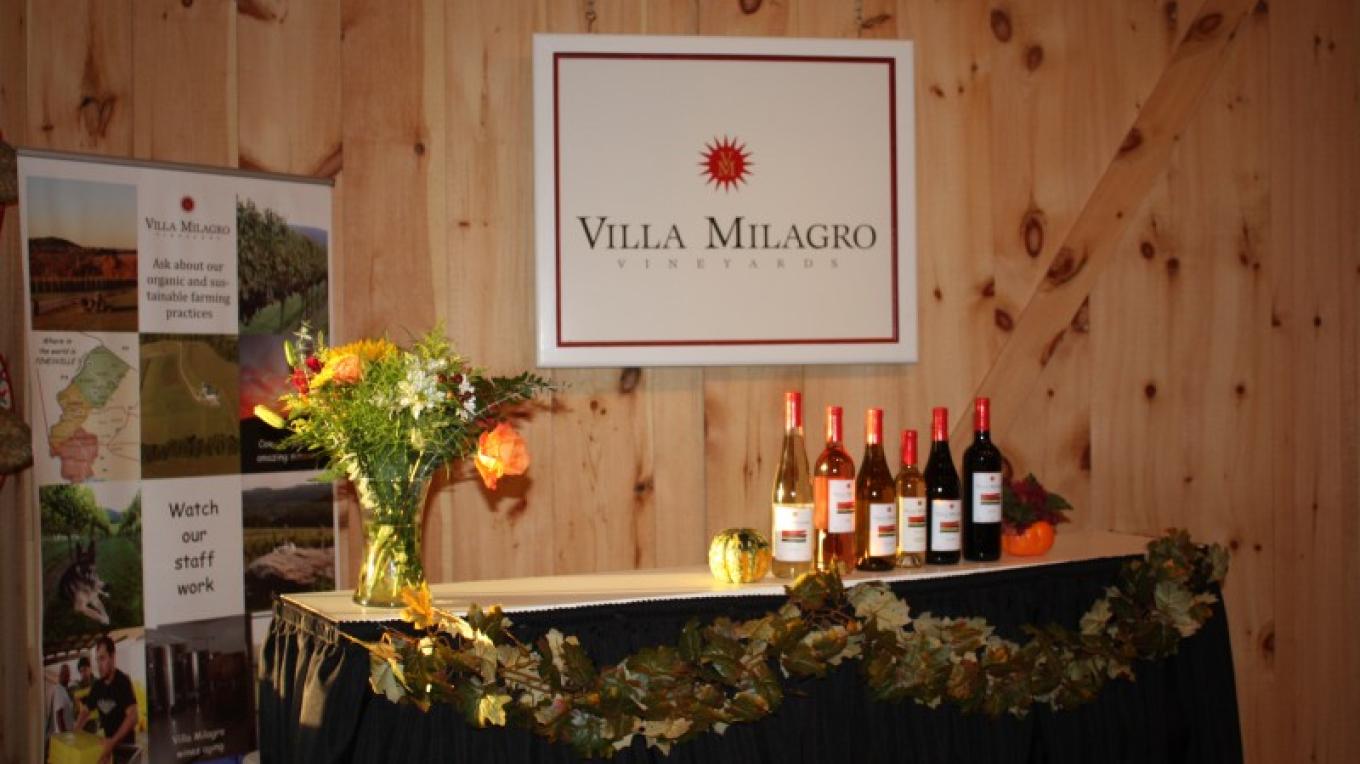 Villa Milagro means place or home of miracles.  Each day as we arise to overlook panoramic views of four counties in two states, we marvel at the beauty and sanctity of this small piece of God's earth.  We are privileged to be its caretakers for this brief moment in time.  We invite you to come, drink in the scenery,  submerge yourselves in nature and enjoy one of man's oldest pleasures, wine!
Tasting Hours:
Saturdays & Sundays  11-5
Wine Sales - Daily 9-5
Contact Information
33 County Road 627 Phillipsburg, NJ 08865