Grounds For Sculpture is a premier arts destination in the beautiful state of New Jersey.
Located in Hamilton, this stunning 42-acre sculpture park is home to over 270 sculptures created by both established and up-and-coming artists. The park also features numerous indoor galleries showcasing contemporary art as well as rotating exhibitions. Visitors can immerse themselves in the lush gardens and meandering pathways that wind through the park, offering new and unexpected views of the art along the way. Grounds For Sculpture also offers a range of events and educational programming, making it an inclusive and dynamic space for all. Whether you're a seasoned art enthusiast or simply looking for a unique and inspiring day out, Grounds For Sculpture is a must-visit destination that promises to delight, educate, and inspire.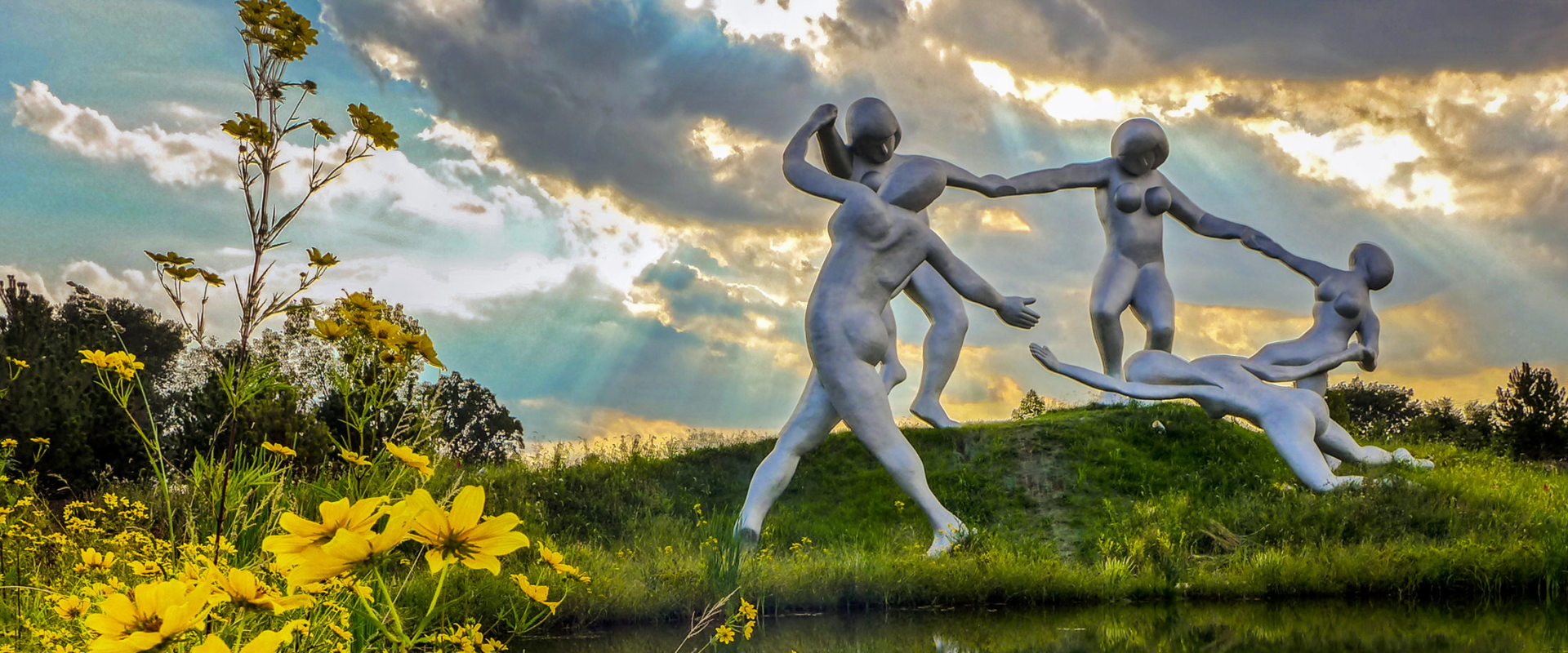 Grounds For Sculpture was established by artists for artists. It is committed to exhibiting the work of contemporary sculptors from around the world.
There is no prescribed way to see and discover the artworks.  This is an opportunity for you to connect with sculpture in a serene and welcoming landscape with beautifully restored buildings housing indoor exhibitions in stunning gallery spaces.
Your experience here is neither a beginning nor an end, but a continuous journey which, like the sculpture park, changes with the seasons.